The show will follow the story of Jack Levi and his friends Ryan Johnson, Christine McCullen, Katherine Stone, and Johnny Williams. When a group of Cold War teens survive a nuclear war, they must learn to get along and work together to survive in the harsh and unforgiving post-nuclear new world.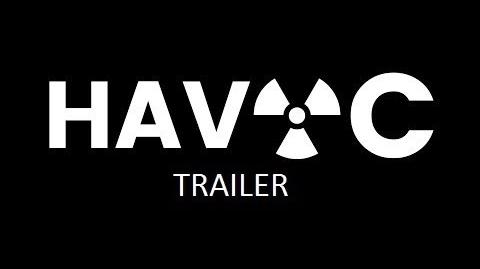 Release Date
Edit
The first season of the Havoc was originally expected to release in 2017. However, progress has been slow and is now expected to release in 2018 or possibly even later.
Directed by: Jorge Mitjans
Written by: Mason DeLong and Jorge Mitjans
Produced by: Jorge Mitjans, Jeremy Harrold, and Mason DeLong
Jorge Mitjans as Jack Levi
Jeremy Harrold as Ryan Johnson
Kiara Lynn as Christine McCullen
Social Media
Edit
Follow Havoc on Twitter for news and information: @Havoc_Show
Follow Havoc on Instagram also: havoc_show
Ad blocker interference detected!
Wikia is a free-to-use site that makes money from advertising. We have a modified experience for viewers using ad blockers

Wikia is not accessible if you've made further modifications. Remove the custom ad blocker rule(s) and the page will load as expected.